Server requirements
IMPORTANT: Your server must have at least PHP 5.5 for the theme to work. Check your PHP version with this plugin – https://wordpress.org/plugins/wordpress-php-info/ and contact hosting to update PHP version if it's not at least 5.5
To use WP Rentals, you must be running WordPress 4.4 or higher and PHP5.6 or higher.
You will get errors if you use PHP 3 as APIs integrated into the theme do not use this obsolete PHP version and is highly recommend if you do not use it either. Please contact hosting to upgrade PHP.
To run the theme make sure you have server memory set to:
memory_limit 96M
To upload the theme via wp-admin make sure you have the upload max size to 48MB
upload_max_filesize 48M
To import demo you must make sure you have these server settings
max_execution_time 180
memory_limit 96M
post_max_size 32M
upload_max_filesize 48M
How To Verify Your Current PHP Limits
Even if you make changes in wp-config, it is very possible the limits do not change because your server is limited from server settings. You can verify your PHP configuration limits by installing a simple plugin – https://wordpress.org/plugins/wordpress-php-info/
If you see limits don't change you can always contact your host and ask them what the current settings are and have them adjust them if needed.
Before theme installation each client must do all these steps:
a. Choose hosting
b. Buy a domain
c. Install wordpress on domain. Here's a tutorial for how to do that http://codex.wordpress.org/Installing_WordPress#Famous_5-Minute_Install.
Next you can upload the theme with one of these 2 methods:
FTP method:
Download all files and documentation from theme forest
Unzip the theme pack from Theme Forest and go to the wprentals folder
Upload the folder wprentals folder contents to the wp-content/themes folder on your server – via FTP Manager
Activate the theme in the Appearance / Themes menu in WordPress Admin.
WordPress method
Extract package downloaded from ThemeForest.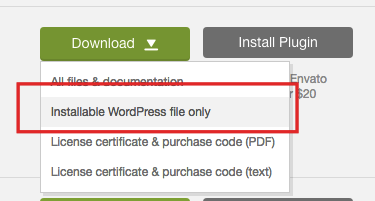 Upload the zip downloaded in Appeareance / Themes / Install Themes uploader
In admin open the WP Rentals Options and set up theme options or do demo import
To install the plugins:
For the plugins you get with the theme you don't need buyer license to use them.
Since we have the extended license we give all our clients plugin updates through theme updates. There is only one license per purchase – so only we can use this license to get the updates and then share the update with our clients.
If you have any problem with the plugins or if you need help updating the plugins please open a ticket in our private support system here – http://support.wpestate.org/ and we will help you asap.
Click on the Install Plugins notice:
Then select the plugins, select "install" and click "APPLY" button:
If there's an error during plugins install it means the server doesn't allow the auto-installer to make this action. In this case, do the installation like this:
Download all files and documentation from buyer account:
Unzip and you'll find the wpestate folder inside:
Find the plugins zips inside the folder: wprentals/libs/plugins
Go to Add Plugins page:
And install the plugins zips one by one from  wprentals/libs/plugins
After theme installation
Mandatory: Add the Google API Key
Google Maps API: Unable to load the map and shows error – This page didn't load Google Maps correctly. See the JavaScript console for technical details.
Optional: Import Demo Content
Import content demo content. (it is NOT recommended if you already have your own content).
Set your Map to your location.
Go to Admin- Theme Options – Google Maps and fill in the landing address for Google Maps. To find out Latitude and Longitude for Google Maps, starting point go to Google Maps, find your location, click right on the location on the map and click "What's here". Coordinates will show in the search bar on top.
Important: If you need help installing the theme or the demo content, contact us through client support http://support.wpestate.org/ and we will help with these steps. You can take your purchase code to register the license from your theme forest – buyer account
Login in Theme Forest with your buyer account.
Go to Downloads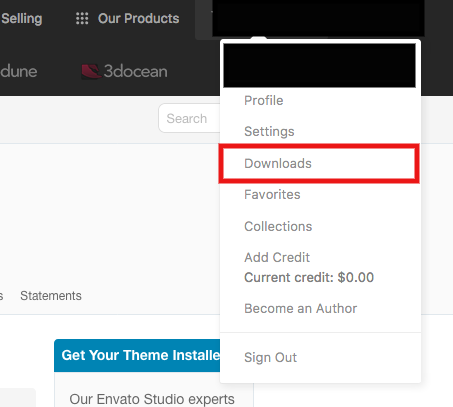 Go to your purchase and select License Certificate and Purchase Code

Copy the buyer code from the text file