Check the Recommended PHP Configuration Limits FIRST for import to go through
max_execution_time 600
memory_limit 128M
post_max_size 48M
upload_max_filesize 48M
It's mandatory to have the following PHP modules activated
Ref link https://github.com/proteusthemes/one-click-demo-import/blob/master/docs/import-problems.md
Because not all hostings can import a large content at once, the theme will come with a limited number of images. That will help make a fast import.
If you need to use free images, you can use pixabay or pexels. These sites offer free videos as well.
If you see  some icons missing, it is just because WordPress by default disables the import for svg icons. But it is not an error.  and you actually get the svg icons with your license installation folder if you need too.
Allow SVG images from demo import
SVG icons are disabled by default from WordPress. To allow SVG before import, you need to enable this at the server level.
The easy way – add this plugin https://wordpress.org/plugins/svg-support/ and then make this check so just admin can add svg
Install One Demo Import Plugin
Activate theme license
Take the license from your Envato Account
Login in Theme Forest with your buyer account.
Go to Downloads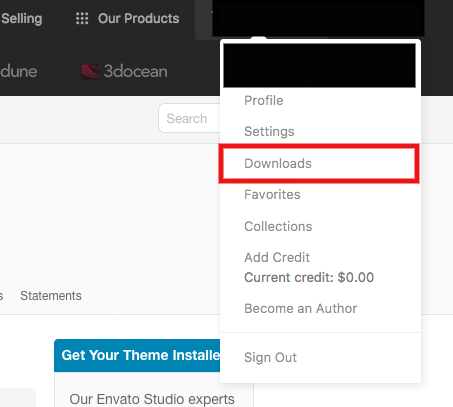 Go to your purchase and select License Certificate and Purchase Code
Copy the buyer code from the text file

Import demo
After the One Click Demo import plugin is installed, go to Appearance – Import Demo Content
Select the demo you wish to import and click import
For speed purposes, demo images are not included in the import. Revolution Sliders are imported separately from demo_content/revolutions_sliders folder If the import doesn't go through in 1-2 minutes, server limits are affecting the import. Please check the server requirements list here. For our assistance with this process, please contact us through client support here.
When the import is done you see:
How to Import Rev Slider:
Download "All Files and Documentation" from your buyer account on Envato market – Downloads menu
Unzip the folder downloaded
Go to Revolution Slider and import the slider from the unzipped theme pack, demo_content/rev_slider folder
In order to finish the setup check:
1. Taxonomy Pages – City and Area featured images
WordPress doesn't know how to import images from each city and area.
So you will have to add these images again if you wish to use them from Edit City or Edit Area
Example below:
2. Shortcodes IDs:
During import, WordPress adds UNIQUE and different IDs to posts, properties, categories, cities, areas, owners.
All shortcodes that are not showing need to be edited and the ID must be set as in your theme import.
Then edit the page shortcodes and add your own content IDs.
Example
3. Users/Owners
Users/Owners cannot be imported by WordPress and synced.
The demo users/owners will not show the correct name on the Property page for this reason.
Your new users and submissions from the front end will display correctly user info/contact on each new property page.
4. Google Maps API
It's mandatory to add your API key if you use google maps – more here
5. Ultimate Addons settings:
Make sure that for Ultimate Addons these settings are done:
Ultimate – Scripts & Styles –
Optimized CSS – ON
Optimized JS – ON