The Standard Template for Properties List can list specific properties or all properties.
Filters look through ALL Properties.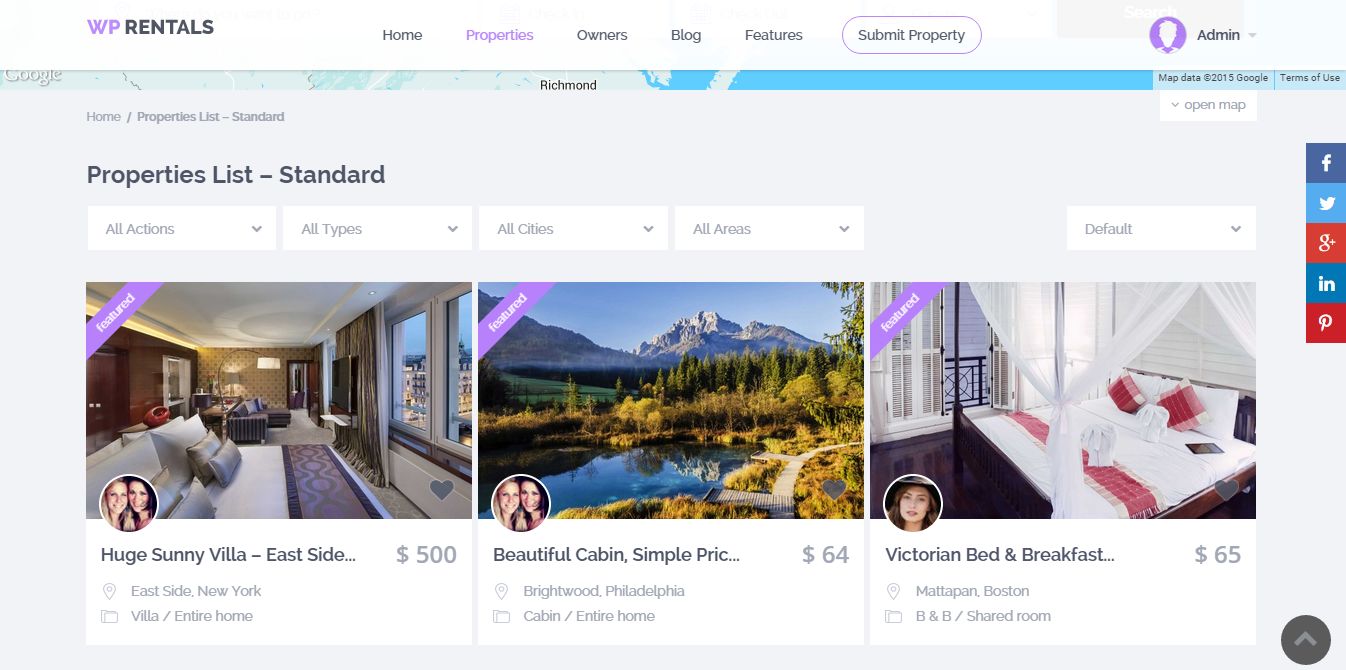 Create a property list page in 2 steps:
Step 1: Select Template


Step 2: Complete page settings
You can order properties on this page:
Default: Featured first (if multiple featured properties exist, they list by ID – publish date) and next properties by first published date
Properties: Price High to Low
Properties: Price Low to High
Number of properties for pagination
You select the number of properties listed on one page in Admin – Theme Options – Appearance and Settings -> Reading.
Save the same value in both areas.
Hide Specific Filter from the List with CSS
Hide All Areas from the list with this css
.col-md-2.area_taxonomy_filter {
    display: none;
}


Hide All Types from the list with this css
.col-md-2.main_taxonomy_filter{
    display: none;
}


Hide All Cities from the list with this css
.col-md-2.city_taxonmy_filter{
    display: none;
}