If you wish to have filters on page you go to admin – property – categories (or actions) and click VIEW on the category name.
You get a list like this http://wprentals.org/area/manhattan/ or http://demo1.wprentals.org/area/manhattan/
This list can be added to menus as Custom link, copy the link and paste in Admin-Appearance-Menus
Or you can enabled City/Area from Screen Options
And choose the items that you wish to add in menu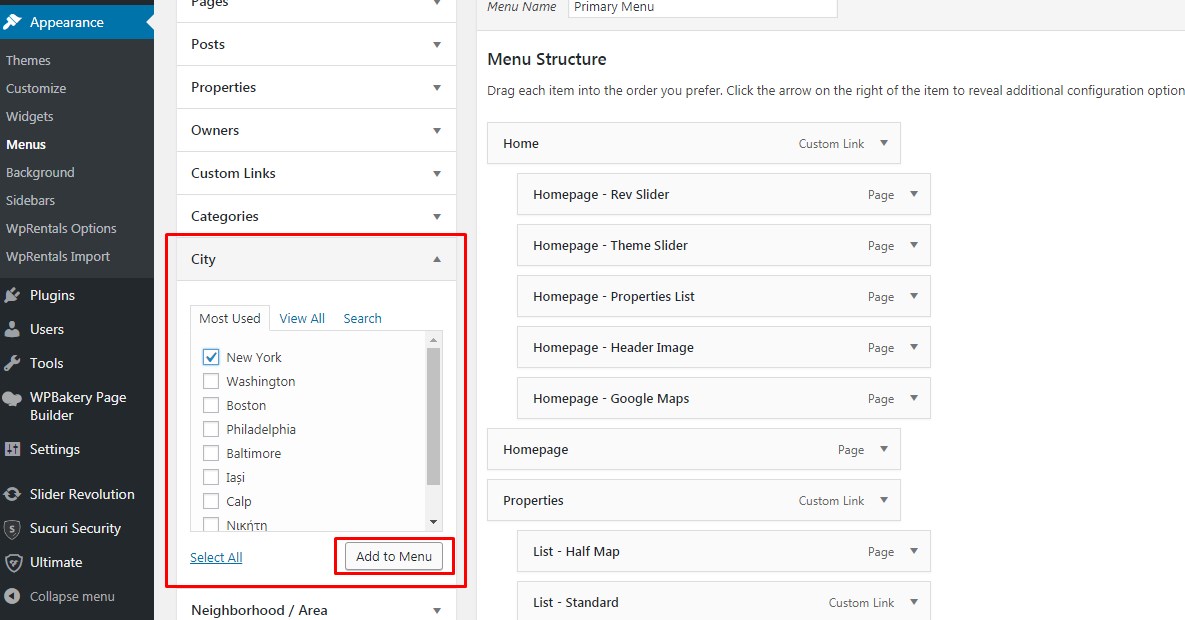 2. Properties List Page Template (with or without filters)
Create a page from Admin – Page – Add New.
Save the page and after scroll down to Properties List Advanced Options and set them as per your wish.
3. You can also use shortcodes (recent properties – http://help.wprentals.org/article/recent-items/ , recent properties sliderhttp://help.wprentals.org/article/recent-items-slider/ )