To create the page – add a new page with the template as in the screenshot below: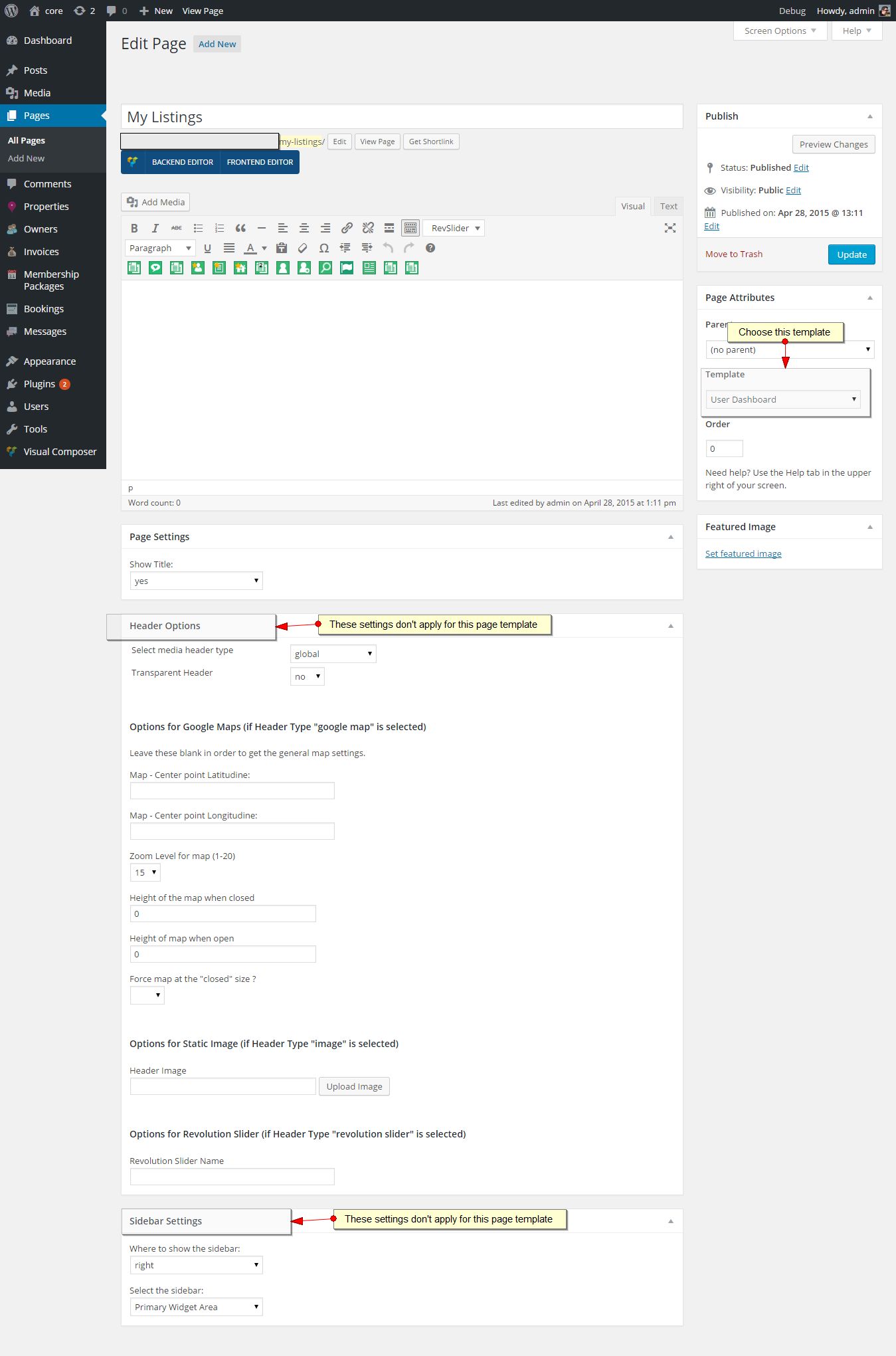 The page will look like this in front end, user dashboard – only for registered users.
Starting version 1.15 in User Dashboard – My Properties list users will have a new option for each property: Enable Listing / Disable Listing.
In 1.16 we added search a search in user dashboard – my properties, which searches by property title / name.