The Places Slider Shortcode allows you to show Category, Action, City and Area on front end.
You can see them here: https://main.wprentals.org/list-places-shortcodes/
How the shortcode works:
Add the shortcode in your page.
-Add a new page or edit an existing one:

-add the shortocde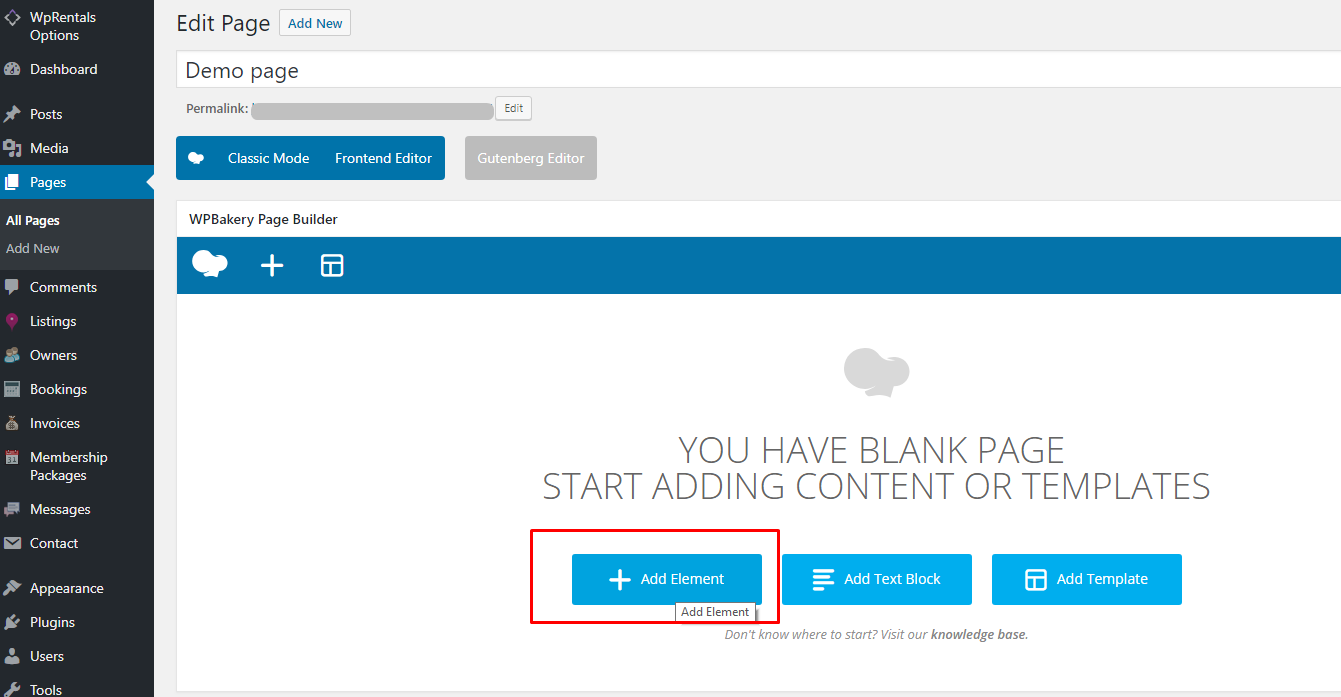 Please note that on front you will have 0 listing with a generic image, if you do not have an image attached to the taxonomy that you wish to display on front.
You must go int wp-admin Properties – select the taxonomy type, edit the category and add featured image to it by using upload button.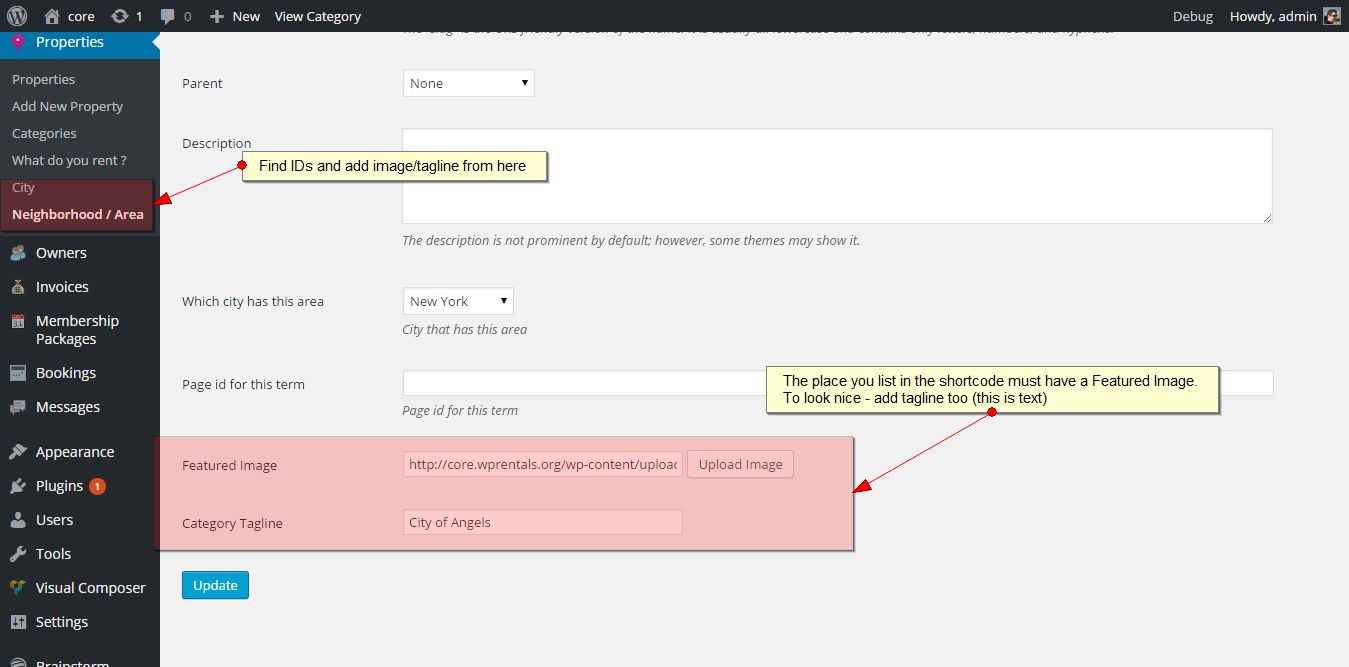 On front it will show like this:
Video: