The Places Slider Shortcode allows you to show Category, Action, City and Area as a slider.
You can see a demo link here: https://main.wprentals.org/list-places-shortcodes/
Add shortcode from the classic editor with WPBakery Page Builder
1. Add a new page or edit an existing one: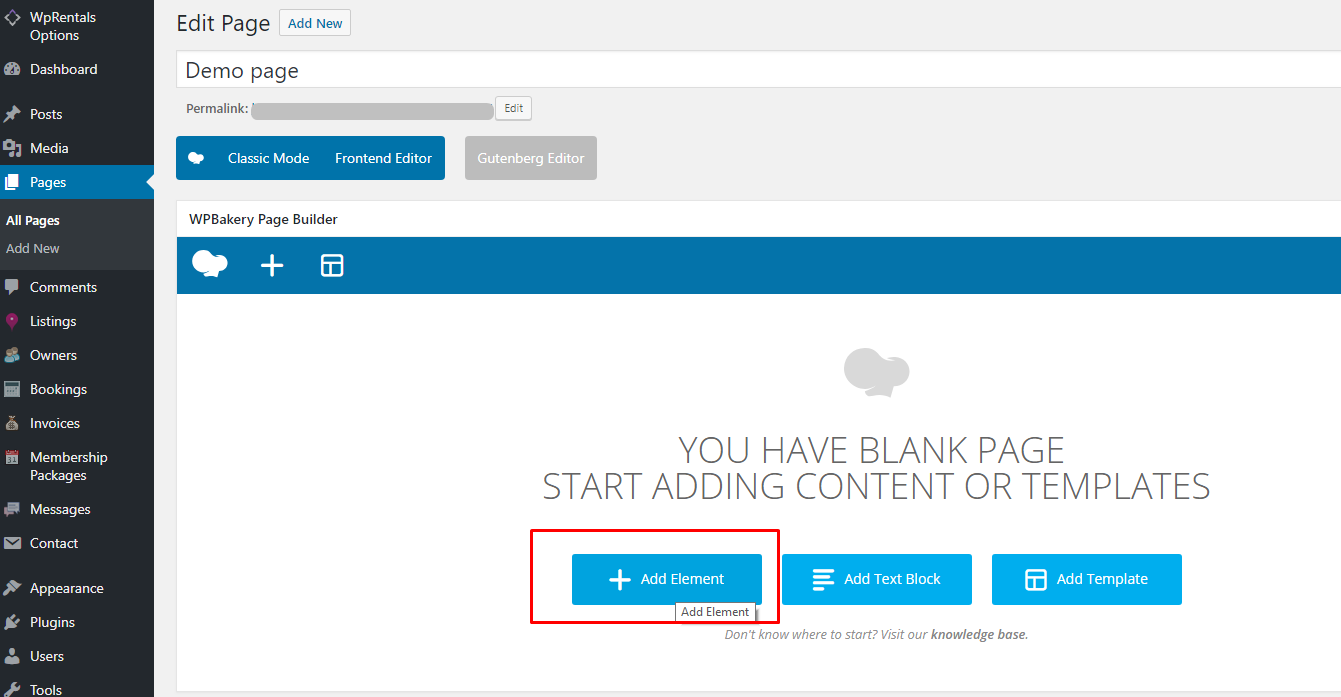 3. Select what categories to show and how many
Add shortcode block in Gutenberg editor
Wp Rentals  is WordPress 5.0 ready and fully Gutenberg Ready! Wp Rentals 2.3.1 – Includes Wp Rentals Gutenberg Blocks for clients who wish to use Gutenberg (WordPress 5.0 Newest Editor) instead of classic editor with WPBakery Page Builder builder.
Help for theme update: https://help.wprentals.org/article/how-to-update-the-theme-and-plugins/
To add a new block, all you need to do is click the +Plus icon and select the type of content you want to add. Theme shortcodes are inside WpRentals Block category:
Select Category Slider Block and add:
-Items per row,
-Select Categories,Actions,Cities or Areas wish to show in slider
How to add a featured image to a category
For categories with no featured image you will see a generic image.
1. Go to wp-admin Properties – select the taxonomy type, edit the category and add featured image to it by using Upload Image button.
Video: