Owner can add booked periods to every property he submits from User Dashboard. Owner can DELETE these booked periods at any time.
This feature works only with DAILY booking, not hourly booking.
How to mark dates booked manually
Go as owner to My Listings in your dashboard
Edit the listing and go to Calendar Settings
Select booking dates by clicking on the dates (selection is red) and click on Book Period.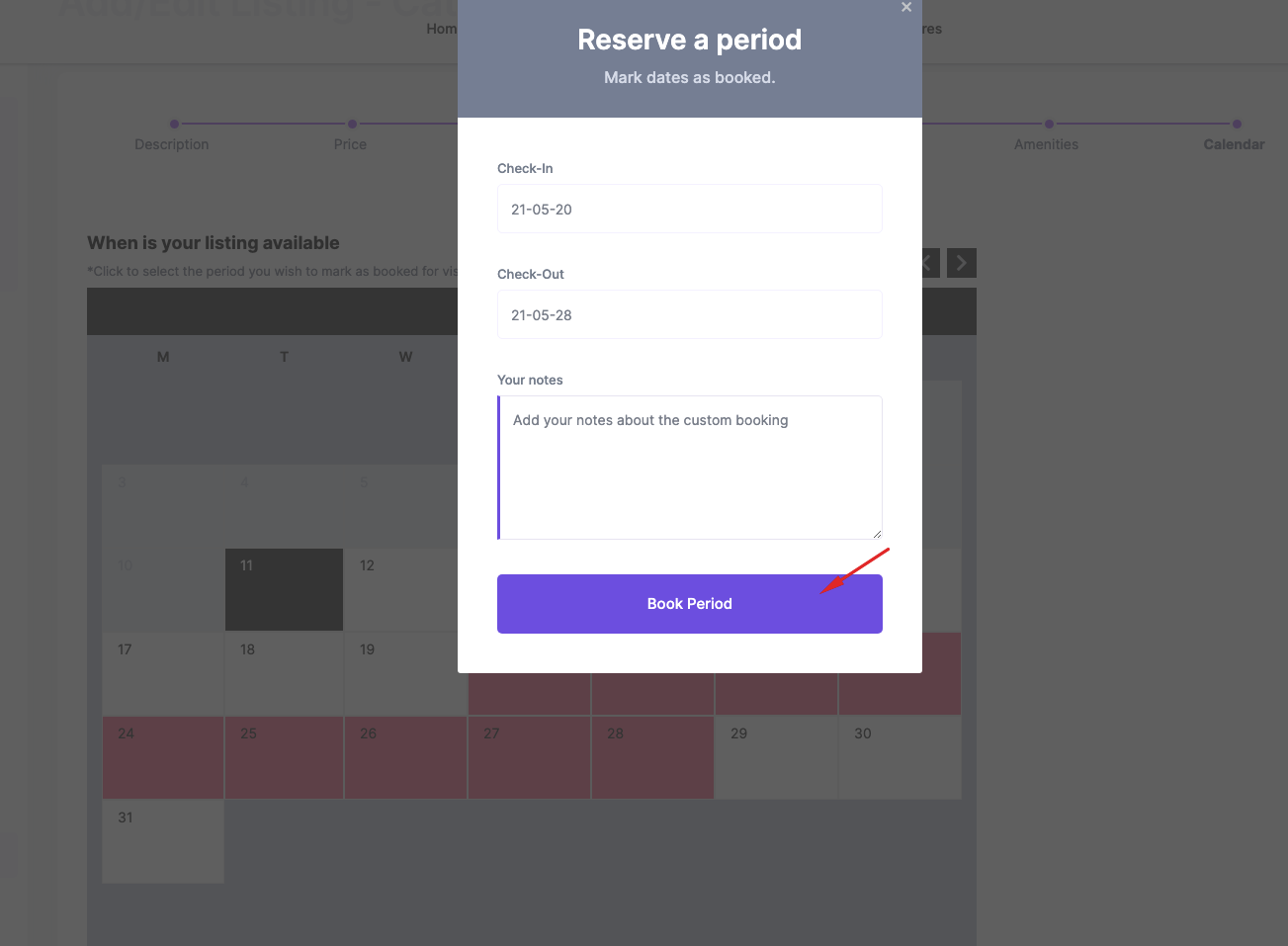 How to book a period from All in One Calendar
Go to All In One Calendar in Dashboard
Select the dates you wish to book for a specific listing and check the option to mark period as booked
How to delete booked period
Go to My Bookings -> Click on Cancel My Booking
Related Articles for how Owner Manages Calendar:
Sync Calendar availability with other platforms availability with Ical Feed 
Manage Booking Requests in Wp Rentals