To block dates in calendar you can do one of these actions:
Add manual bookings for specific periods or
Import an ical feed with blocked dates form 3rd party platforms like Google Calendar, Airbnb, etc (which support ical feed export)
Add bookings manually from Calendar
Go to Dashboard -> Properties -> Edit Property -> Calendar
Go as owner to My Listings in your dashboard
Edit the listing and go to Calendar Settings
Select booking dates by clicking on the dates (selection is red) and click on Book Period.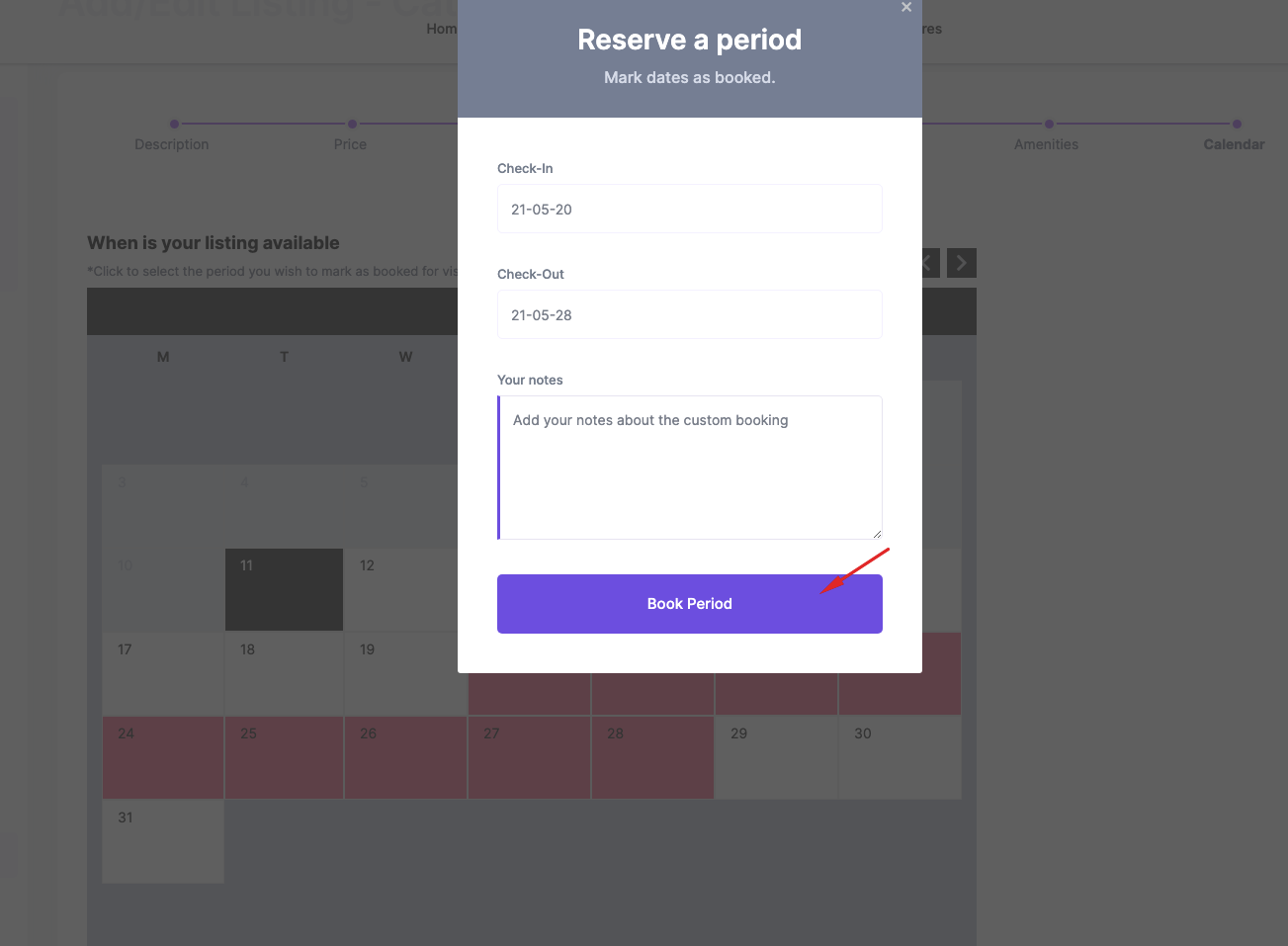 How to book a period from All in One Calendar
Go to All In One Calendar in Dashboard
Select the dates you wish to book for a specific listing and check the option to mark period as booked
How to delete booked period
Go to My Bookings -> Click on Cancel My Booking
Import an ICAL feed with booked days (from Airbnb, Google Calendar etc)
In order to make calendar and booking unavailable can use the option that allows to Owner to add ical feeds to listings and add an ical from a platform (like Airbnb) that has the option to block all dates in the calendar and mark it as booked.
Help for Ical feed feature:  https://help.wprentals.org/article/icalendar-import-export/
Example of how to block dates on Airbnb and export ical from their platform with all dates booked.